Cinema news
The film theatre "Kino Citadele" opens the most up-to-date cinema auditorium in the Baltics
On Wednesday, 23 March, with the premiere screening of the movie Batman v Superman: Dawn of Justice the most up-to-date cinema auditorium in the Baltics, SCAPE, will be opened at the film theatre Kino Citadele.
The new SCAPE cinema auditorium standard will incorporate the world's latest cinema exhibition technologies and ensure unprecedented cinema experience to the Latvian audience.
SCAPE cinema auditorium is equipped with 600 premium eco leather chairs for the spectators to enjoy the movie in comfort, DOLBY ATMOS sound system, which will allow to enjoy multidimensional sound, and 4K laser projector, which will allow to spot the finest details of the movie.
With the most powered sound system in the Northern Europe, Dolby Atmos, sound comes from all directions, including overhead (87 loudspeakers), to fill the cinema with astonishing clarity and richness. The first in Latvia Barco 4K laser projector, one among only 100 in the world's cinema auditoriums, ensures unprecedented image quality – vivid colours, exceptional level of brightness, increased contrast ratio and radically improved 3D movie experience of 4K content on the big screens.
Discover SCAPE: www.scape.lv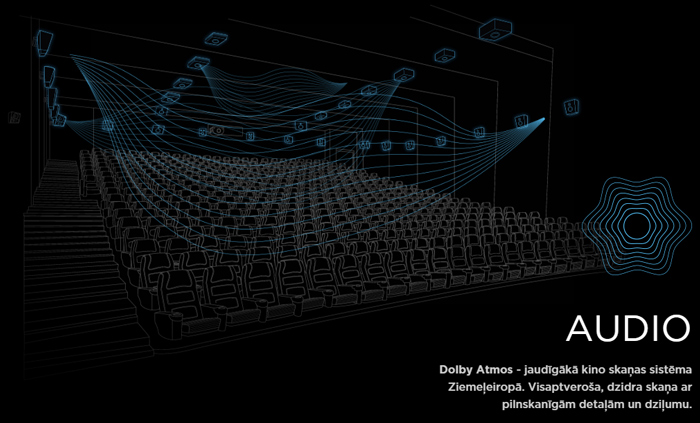 SCAPE cinema auditorium is a new Premium Large Format cinema auditorium standard developed by Nordic Cinema Group, Scandinavia's leading operator of film theatres, the holding company of Forum Cinemas. The strategy of the holding company provides for equipping the largest auditoriums of the largest film theatres with the most state-of-the-art cinema technologies. The first SCAPE cinema auditorium was launched in Estonia, Tallinn, at film theatre "Coca Cola Plaza", in October, 2015. Ever since the opening the auditorium has earned great recognition of cinema-goers – the total attendance of the SCAPE auditorium has already reached 110'000.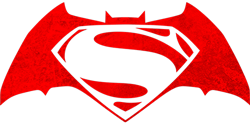 The new auditorium will be opened with Batman v Superman: Dawn of Justice, the movie rich in special effects, which will fully allow to experience the features of the new cinema auditorium and advantages of the laser 3D technology.
Fearing the actions of a god-like Super Hero left unchecked, Gotham City's own formidable, forceful vigilante takes on Metropolis's most revered, modern-day saviour, while the world wrestles with what sort of hero it really needs. And with Batman and Superman at war with one another, a new threat quickly arises, putting mankind in greater danger than it's ever known before.