Kids Morning at "Kino Citadele"
We have a present – a very special event not only for moms and dads, but also our little visitors!
Exciting contests, tempting prizes, interesting games, creative workshops and the latest animation movie. All this is Kids Morning!
Follow the monthly events and be the first to obtain the tickets for the Kids Morning!
Bērnu Rīts 17. un 18. augustā ar filmu "Dusmīgie putni. Filma 2"!
Kinoteātris "Kino Citadele" aicina mazākos apmeklētājus un viņu vecākus uz īpašu pasākumu - "Bērnu rīts".
Aizraujoši konkursi, vilinošas balvas, interesantas spēles, radošās darbnīcas un jaunākā animācijas filma "Dusmīgie putni. Filma 2" (latviešu, krievu un angļu valodā) - tas viss k/t "Kino Citadele" 17. un 18. augustā.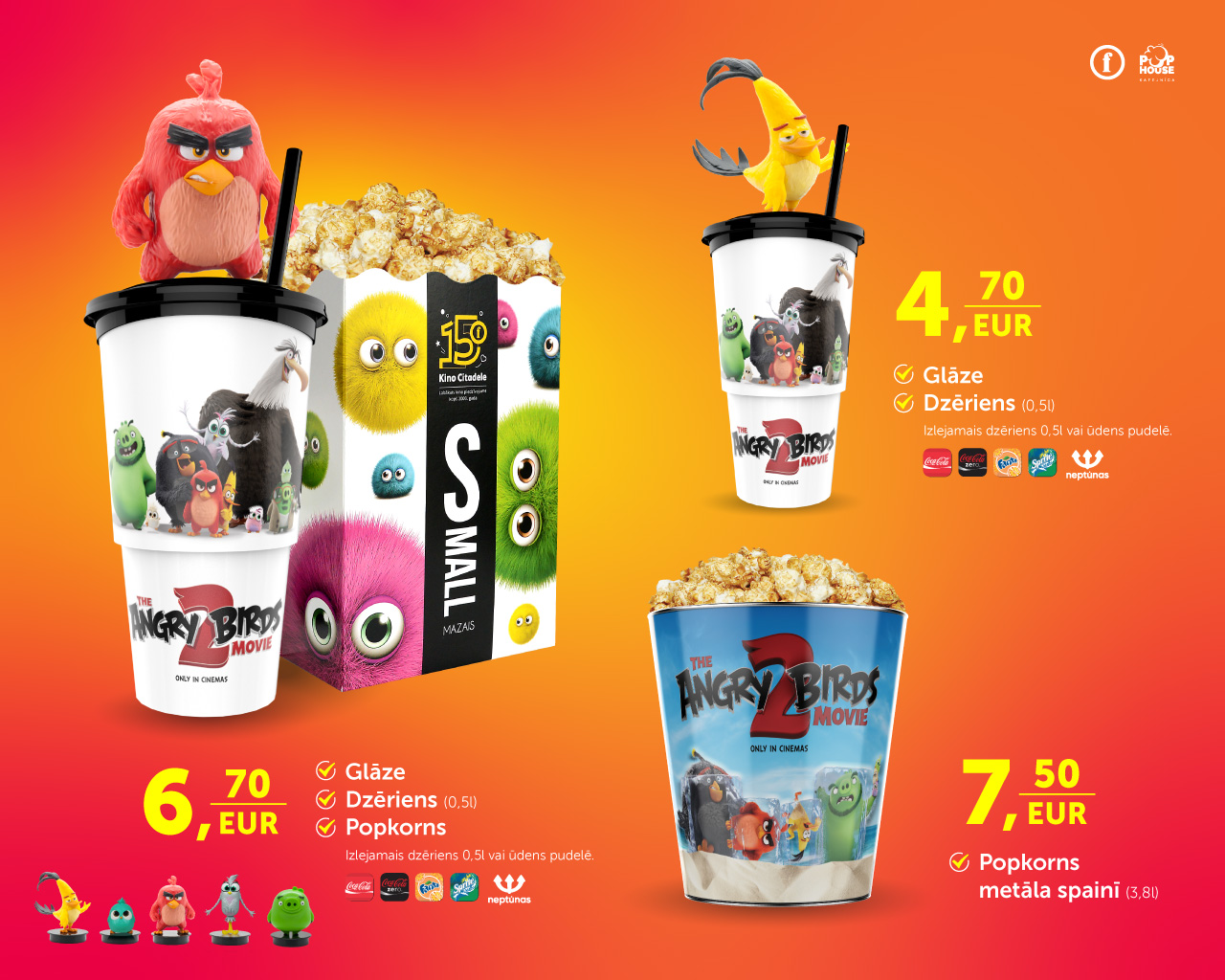 In co-operation with the support programme of Honorary Families (Latvijas Goda ģimene), Kino Citadele offers large families a great opportunity to attend the movie sessions at lower price showing their "3+ Family card".
The 3+ Family card gives visitors a right to obtain a 2D show cinema ticket for 4,50 EUR and a 3D show ticket for 5,50 EUR.
To get the Latvia Honorary Family discount register your 3+ card in Kino Citadele ticket office. After the registration of the card the ticket discount is available both at the film theatre ticket offices and online at www.forumcinemas.lv.