Popcorn cafe "PopHouse"
The first self-service popcorn cafe PopHouse in the Baltics is located on the second floor of Kino Citadele. Here, the visitors can choose their most desired snacks and drinks as in the supermarket, and pay for them at the checkout. Traditionally, a trip to the cinema is unimaginable without popcorn, so in order to offer the customers the most delicious products of highest quality, the salty popcorn is being prepared on the spot from the specially grown and processed corn grains.
The visitors have highly appreciated the delicious Kernel Season spices that can be added to their own taste. The popcorn lovers also enjoy sweet and flavoured popcorn. Sweets lovers are fond of wide assortment of Candy King ranging from fruity jellies to liquorice. The most popular chocolates, sweets and other snacks can also be bought in the cafe. Healthy snacks, such as candied fruits of different flavors and apple chips, are also available.
PopHouse offers a wide variety of drinks. Classics lovers will be delighted with the most modern in the Baltic States Coca-Cola self-service island, where the most popular drinks Coca-Cola, Fanta, Sprite and Coca-Cola Zero are available. The colorful frozen juice drinks Slush-Ice will delight the visitors both on hot and not so hot summer days. Cēsu beer, cider and wine are also offered in the cafe. Hot beverage lovers can enjoy the world-famed and popular Lavazza brand coffee. Tea and hot chocolate drink are also available.
A wider range of alcoholic beverages is offered in the Vertigo rooftop bar.
---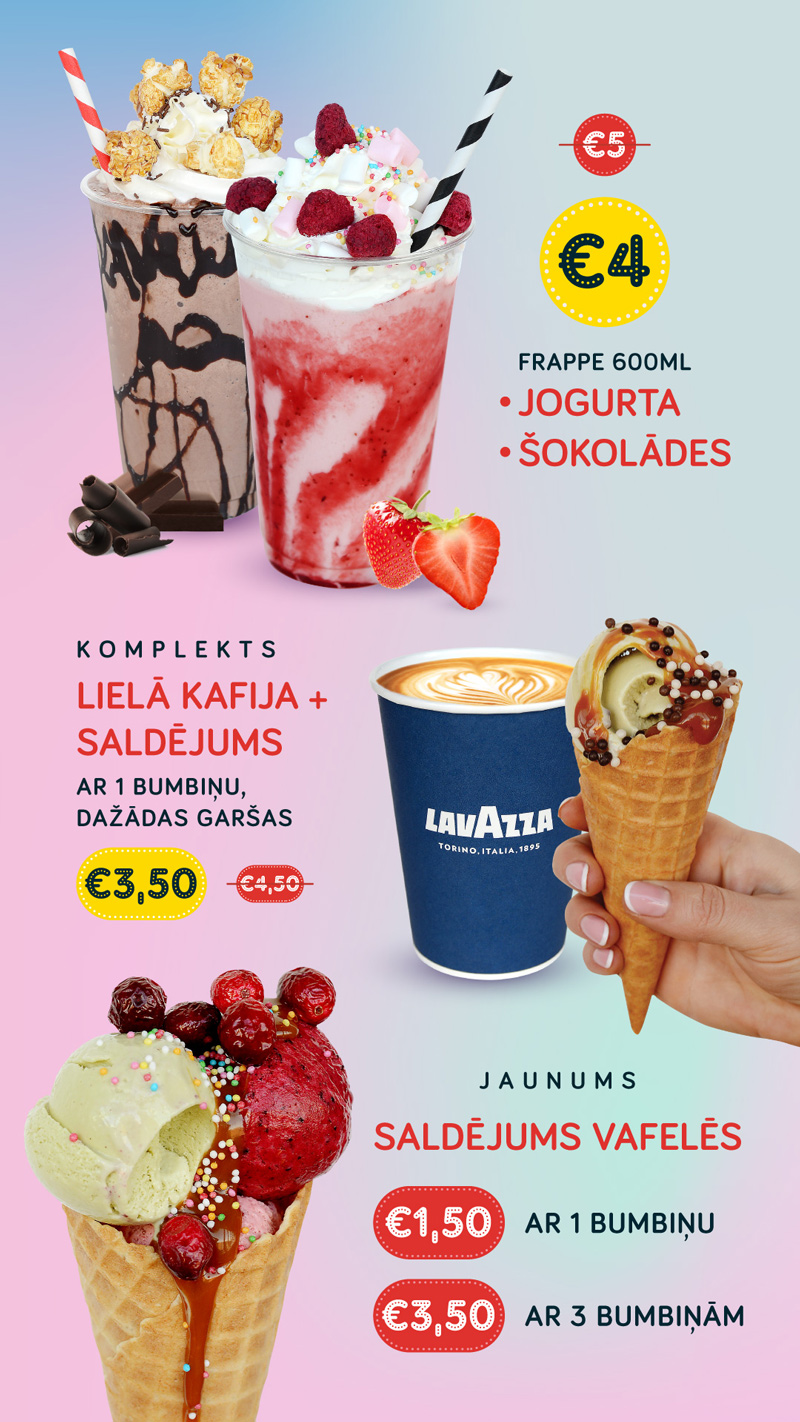 ---