Movie News
"Svingeru" režisors Andrejs Ēķis uzsācis filmēt jaunu komēdiju
Pagājušā gada rudenī Latvijas skatītājus uzkarsēja provokatīvā komēdija "Svingeri". Skatītāju labvēlīgās atsauksmes un novērtējums iedvesmojis komandu atkal ķerties pie darba.
Scenāriste Rasa Bugavičute-Pēce kopā ar režisoru Andreju Ēķi radījuši jaunu trakulīgu un jautru stāstu par negodīga ierēdņa, ārštata aktrises, režisora- amatiera un ietekmīgas biznesa lēdijas mīlas četrstūri.
Andrejs Ēķis: "Pasaulē visi labie stāsti ir par mīlestību – gan traģiskie, gan smieklīgie, jo cilvēki vēlas mīlēt un būt mīlēti. Tā dēļ viņi ir gatavi uz visu – arī blēdīties. Man interesē cilvēku raksturi un to izpausmes. Mēs kaislīgas attiecības iemetīsim jautrās un negaidītās situācijās, ļausimies improvizācijai un mūzikai un skatīsimies, kas no tā visa sanāks. Mūsu mērķis ir ieraudzīt smaidošus skatītājus, kuri, nākot ārā no kinoteātra, vēl gardi nosmejas un saka – tik traki jau nu dzīvē nav, bet padomā- vispār jau ir gan."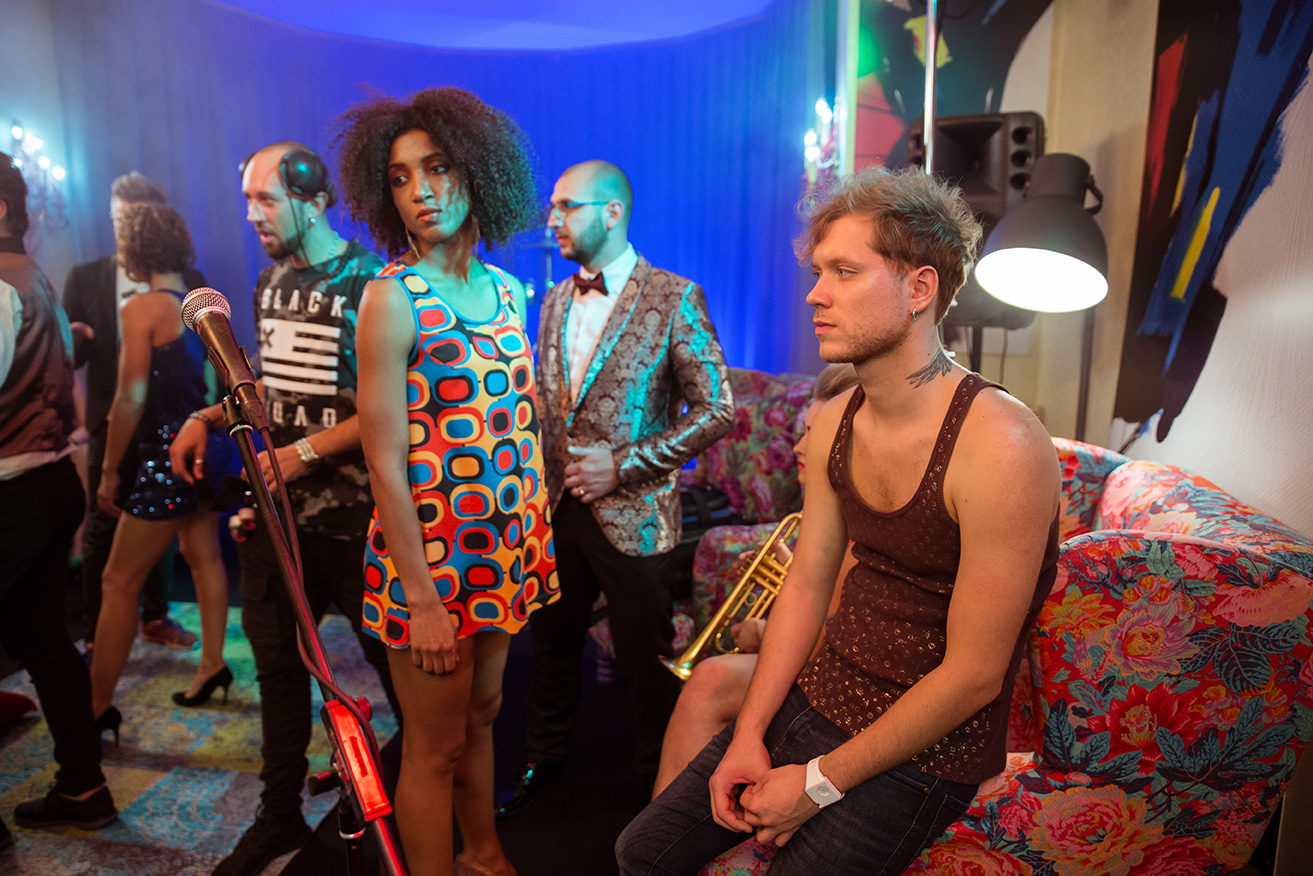 Ralfs Eilands komēdijas "Blēži" uzņemšanas laukumā.
Filmas producents Kristians Alhimionoks informē, ka filmēšana turpināsies oktobrī un novembrī, bet uz kinoekrāniem visā Latvijā filma "Blēži" iznāks 2018. gada 8. martā.
Galvenajās lomās - Intars Rešetins, Rēzija Kalniņa, Ieva Florence, Ralfs Eilands, Leonarda Ķestere, Ivo Martinsons, Jurģis Spulenieks, Sandis Pēcis u.c. Filmas tērpus veido atraktīvais kostīmu mākslinieks Dāvids.
Komēdijas "Blēži" sižeta pamatā ir divu pavisam nesaderīgu pāru attiecības. Dzīdamies pēc aplamiem mērķiem, filmas tēli sapinas arvien vairāk un vairāk un uz brīdi pat šķiet, ka visu varēs atrisināt tikai pistoles šāviens. Iespējams, ka viss varētu būt daudz vienkāršāk, ja ļautos patiesām un neviltotām attiecībām. Bet kā to izdarīt, ja visi ir blēži!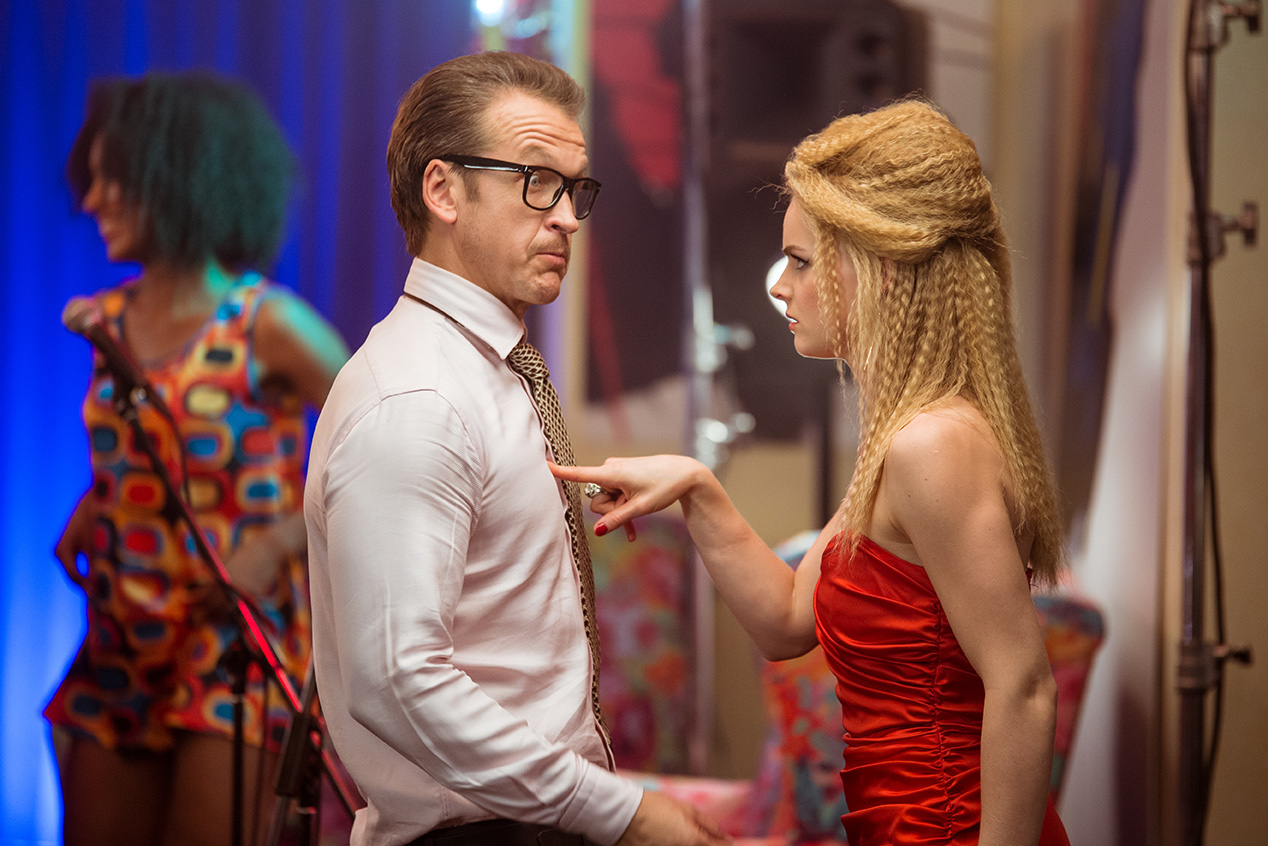 Intars Rešetins un Ieva Florence komēdijas "Blēži" uzņemšanas laukumā.
Filma top sadarbojoties Forum Cinemas, Cinevilla Studios un Platforma Filma, filmu atbalsta Nacionālais Kino centrs. Filmas izplatītājs Latvijā ir UzKino. "Blēži" ir jau otrā filma, kurā Forum Cinemas piedalās kā producents. Pirmā Forum Cinemas līdzproducētā filma "Svingeri" uz ekrāniem visā Latvijā iznāca 2016. gada 9. decembrī, kļūstot par trešo visu laiku veiksmīgāko spēlfilmu Latvijas kinoizrādīšanas vēsturē. Komēdiju "Svingeri" Latvijā noskatījušies vairāk kā 110 000 skatītāju.
Cinevilla Studios un Platforma Film sadarbībā ir tapušas vairākas Latvijas skatītājiem labi zināmas un iemīļotas filmas – komēdija "Svingeri" (2016. gads), "Sapņu komanda 1935" (2012. gads), "Rūdolfa mantojums" (2010. gads), "Rīgas sargi" (2007. gads) un "Baiga vasara" (2000. gads). Nākamā gada sākumā uz ekrāniem iznāks arī studijas vērienīgākais projekts, Aigara Graubas filma "Nameja gredzens", kas būs leģenda par jauno Zemgaļu valdnieku Nameju.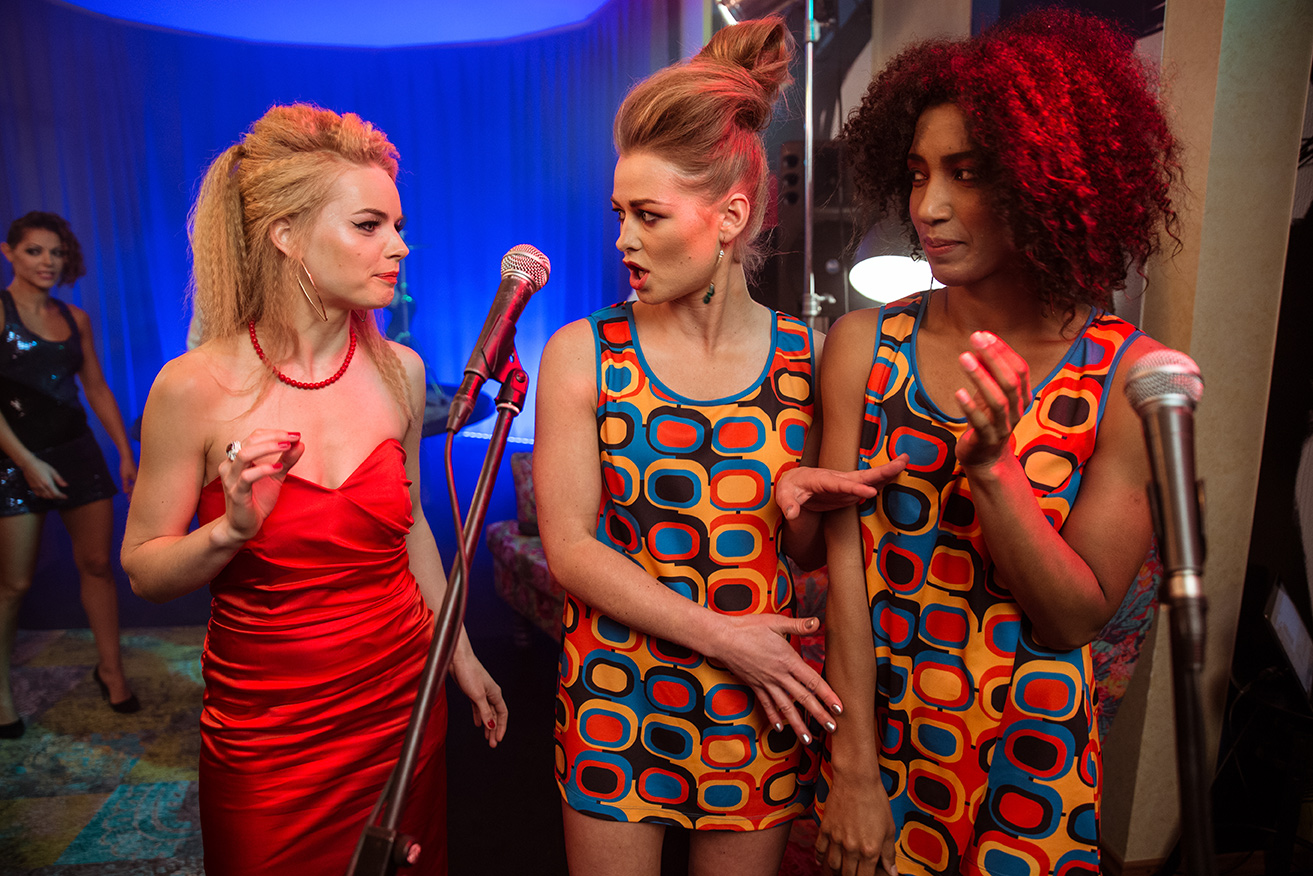 Ieva Florence komēdijas "Blēži" uzņemšanas laukumā.
Seko līdzi filmas uzņemšanas gaitai un aizkadriem: facebook.com/BleziFilma.